Garland County Main Arena
4831 Malvern Ave.
Hot Springs, AR 71901
OCTOBER 9, 2021
1 GIANT SHOW @ 1:00PM

OUTLAW
Famous for it's WILD style, Outlaw is a 2020 Ford F250 that gets BIG AIR on the ragged edge freestyles!
Outlaw is driven by 15 year veteran Michael Harper out of Fort Worth, TX. Harper is a 6X Freestyle Champion who has also mentored several NASCAR drivers throughout their careers!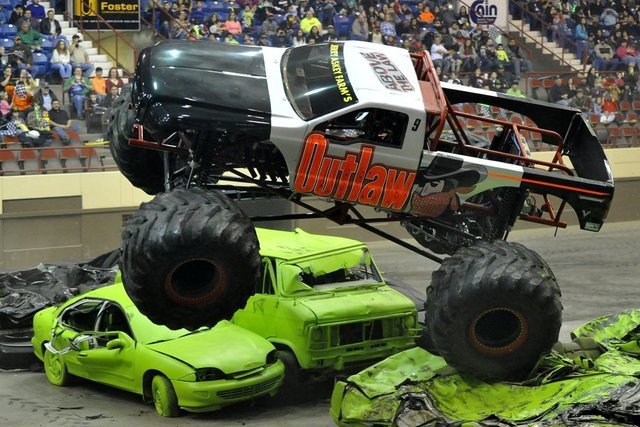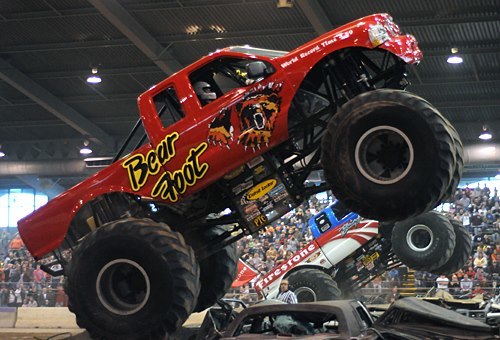 BEAR FOOT
Bear Foot is a 2020 Ford F150, driven by 3X World Racing Champion Mark Cole. Mark is known for being one of the best racers in modern history.
Former crew chief for Maximum Destruction, Mark Cole holds the world record for fastest pass in history!
RIDE ON A REAL MONSTER TRUCK!!
Get a chance to ride on a real monster truck!
"SERGEANT SMASH" will be selling rides throughout the Big show!

*Monster Truck Ride Trucks require a completely separate purchased ticket - it is not included with Pit Party, VIP, or General Admission tickets. Ride Truck ticket can only be purchased on the day of show at the location where the Ride Truck loads & unloads passengers. Fee per person is $10 per ride - cash only. Ride Truck is not recommended for small infants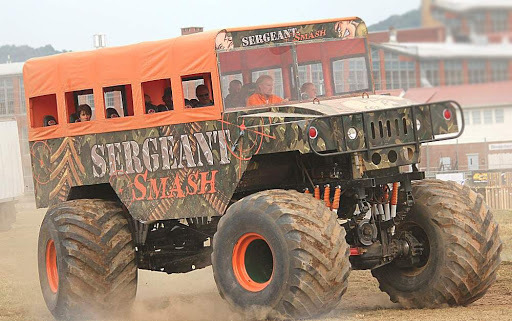 QUAD RACING.... See the Pros in wheel-to-wheel racing action as TEAM NORTH challenges TEAM SOUTH on our fast track for a big cash purse and bragging rights!
Kids can be a part of the Monster Truck Show! Parents must bring the Powerwheel. Kids ages 3 to 9. Spaces are limited!


COME TO THE PIT PARTY!!

Pre-Show Meet & Greet PIT PARTY with Kid's FUN ZONE!
Get a chance to meet the Drivers...Get up close to huge Monster Trucks & see the track up close where all the Monster Trucks battles happen...Kids can enjoy the BOUNCE HOUSE at our Kid's FUN ZONE!

Tickets only available in advance on-line, or purchase at show Merchandise Stand.
Admission Only $5.00...cash only at Merchandise Stand.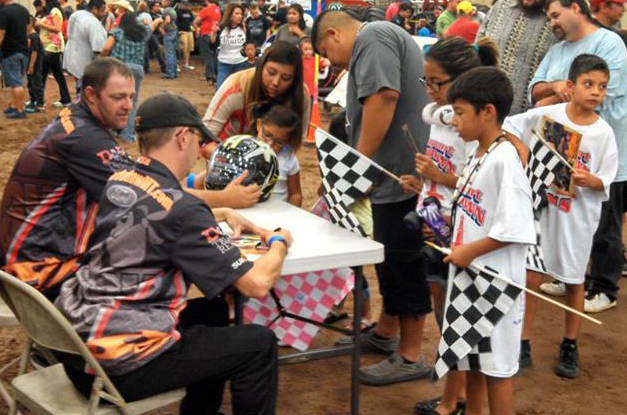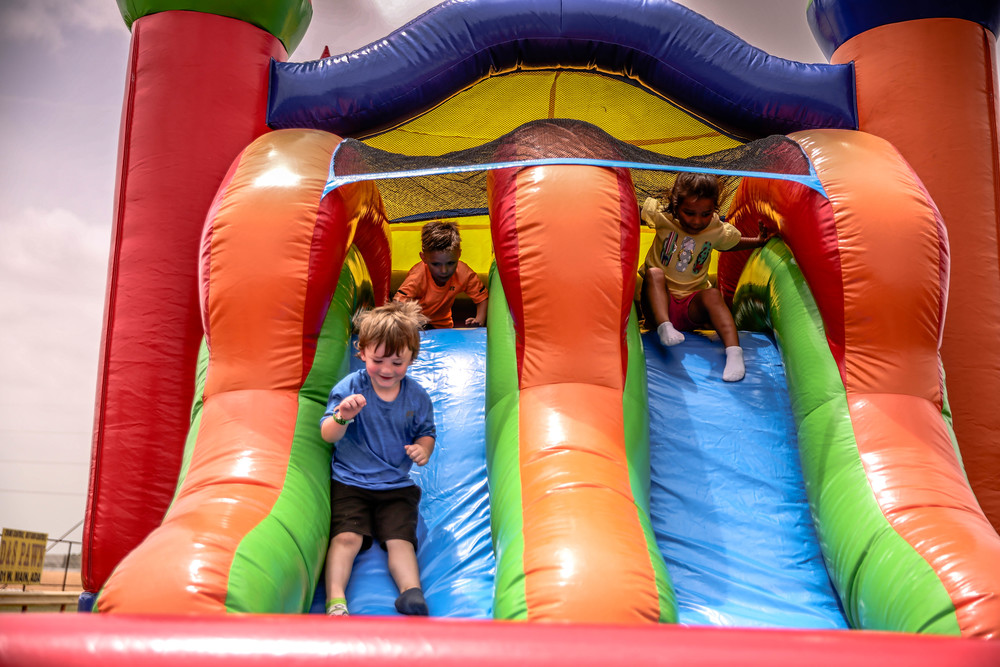 Featuring FOUR "4" NATIONAL TV MONSTER TRUCKS

World Famous - OUTLAW
3X World Champion - BEAR FOOT
From Tombstone, Arizona - SHERIFF
Legendary - CAROLINA CRUSHER

See these Giant Monster Trucks as seen on National TV battle it out
in non-stop head to head competition!!

Watch as they compete in earth-shaking, ground-pounding,
high flying excitement! The DIRT is gonna FLY!