MCLOUTH THRESHING BEE GROUND
911 S. Home Street
McLouth, KS 66054
1 GIANT SHOW - JUNE 19, 2021 - 6:30PM

BOUNTY HUNTER
Since Jimmy Creten built the first Bounty Hunter Monster Truck back in 1996 it's been a truck that brings out the best in every driver it pulls to the line against.
The Bounty Hunter is a name that has become synonymous with success and top notch Performance since it's inception. Boasting big horsepower and some of the most talented drivers in the business!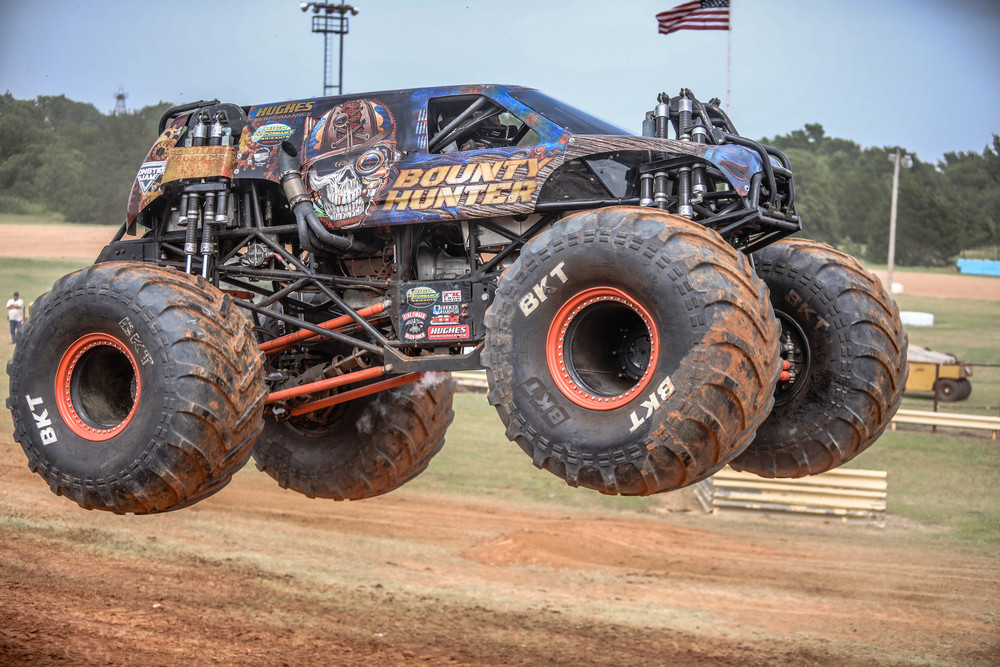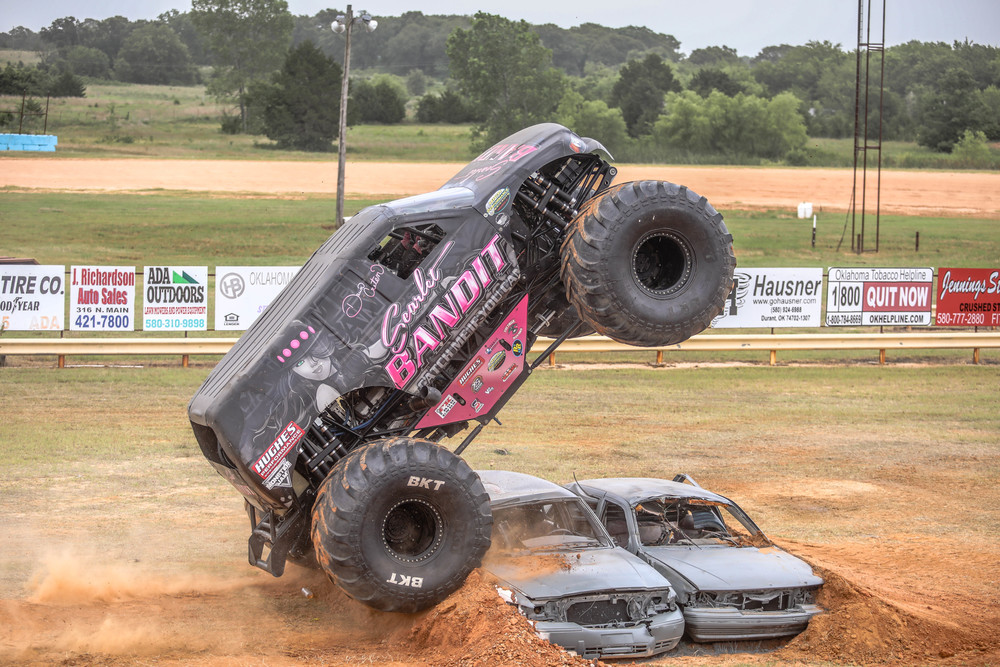 SCARLET BANDIT
Since 1998 the Scarlet Bandit Monster Truck has been competing on the circuit and tacking victories along the way.
Piloted by Dawn Creten, both the truck and driver have seen success over the years and gained a strong reputation in that time. Just because it's driven by a lady, doesn't mean it doesn't pack a punch. The same 555 cubic inch motors that power the rest of the 2Xtreme Racing fleet are what Dawn unleashes every time she gets behind the wheel.
COME TO THE PIT PARTY!!

Pre-Show Meet & Greet PIT PARTY with Kid's FUN ZONE!
Get a chance to meet the Drivers...Get up close to huge Monster Trucks & see the track up close where all the Monster Trucks battles happen...Kids can enjoy the BOUNCE HOUSE at our Kid's FUN ZONE!

Tickets only available in advance on-line, or purchase at show Merchandise Stand.
Admission Only $5.00...cash only at Merchandise Stand.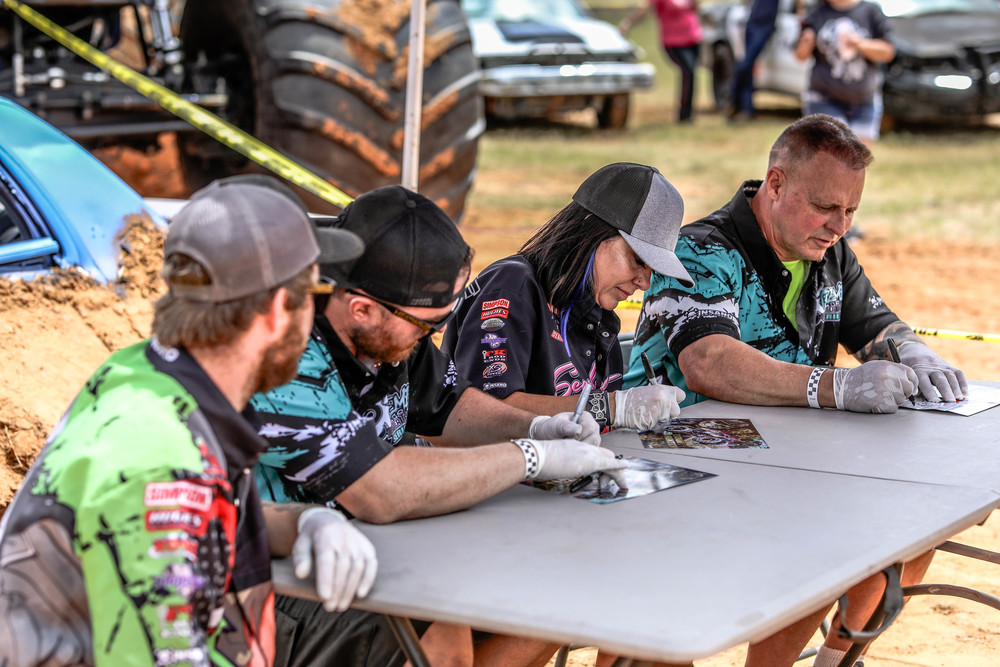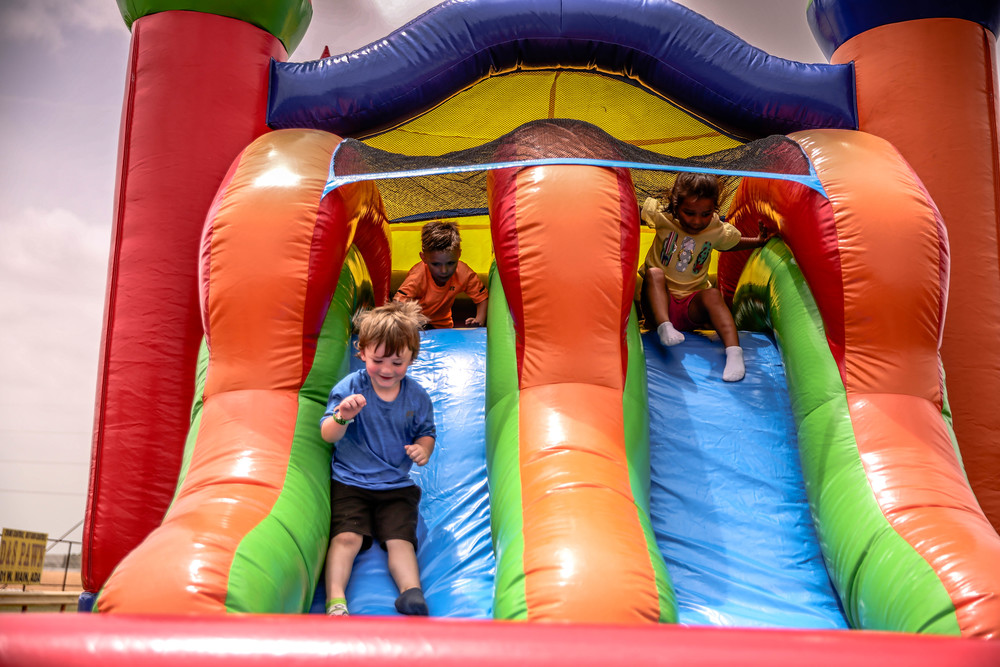 Featuring FOUR "4" NATIONAL TV MONSTER TRUCKS

WORLD CHAMPION - Jimmy Creten BOUNTY HUNTER
SCARLET BANDIT
JEKYLL & HYDE
IRON OUTLAW
See these Giant Monster Trucks as seen on National TV battle it out in non-stop head to head competition!! Watch as they compete in earth-shaking, ground-pounding, high flying excitement!
The DIRT is gonna FLY!